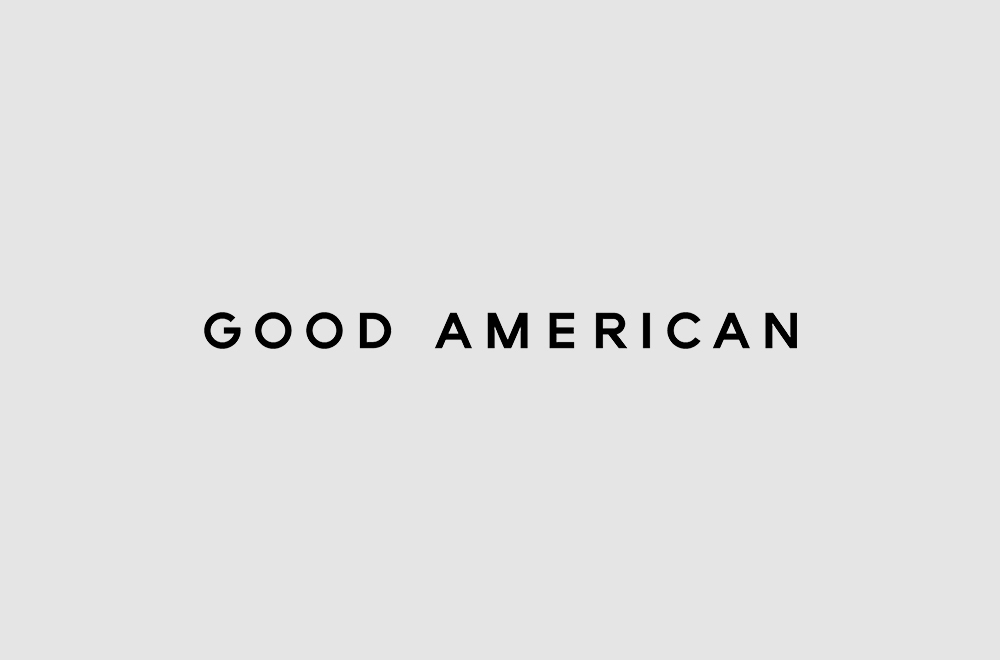 'Good American' A New Generation Lifestyle Brand for Woman Who Wants to Make the Most of Herself, Inside and Out.
Headquartered in: Los Angeles, California, United States
Founders: Emma Grede and Khloé Kardashian
Founded date: October 2016
Rooted in premium denim and fitness wear, the Good American offering has expanded to include dresses, outerwear, and swimwear. All of these have been thoughtfully designed to fit and flatter all body shapes (product sizes range from 00-24).
As Emma says, "We believe everybody deserves to be shown off. Fashion should be made to fit women, not the other way around. Body ideals really have shifted in the last few years."
The brand appeals to women who not only want to feel good and look good, they want to do good, and in the same vein, the label donates proceeds from every item sold to Step Up, an organization that helps girls to fulfill their potential. We learn more as Emma discusses the brand's target audience, aesthetic, and fit-first philosophy.
Get Updates To Your Inbox
Corefactors has seen struggles in maintaining leads for a business, tracking the team's progress, and accessing reports in a conventional excel sheet. While all of this led to the inefficiency of the business functioning, it also added the difficulty of juggling between various platforms. Intending to shove away the roadblocks in the way of business sales, marketing, and communication, Corefactors understood the gap. That's how Teleduce emerged into the business as an " Integrated CRM to empower marketing, sales, and support teams with inbuilt cloud telephony."